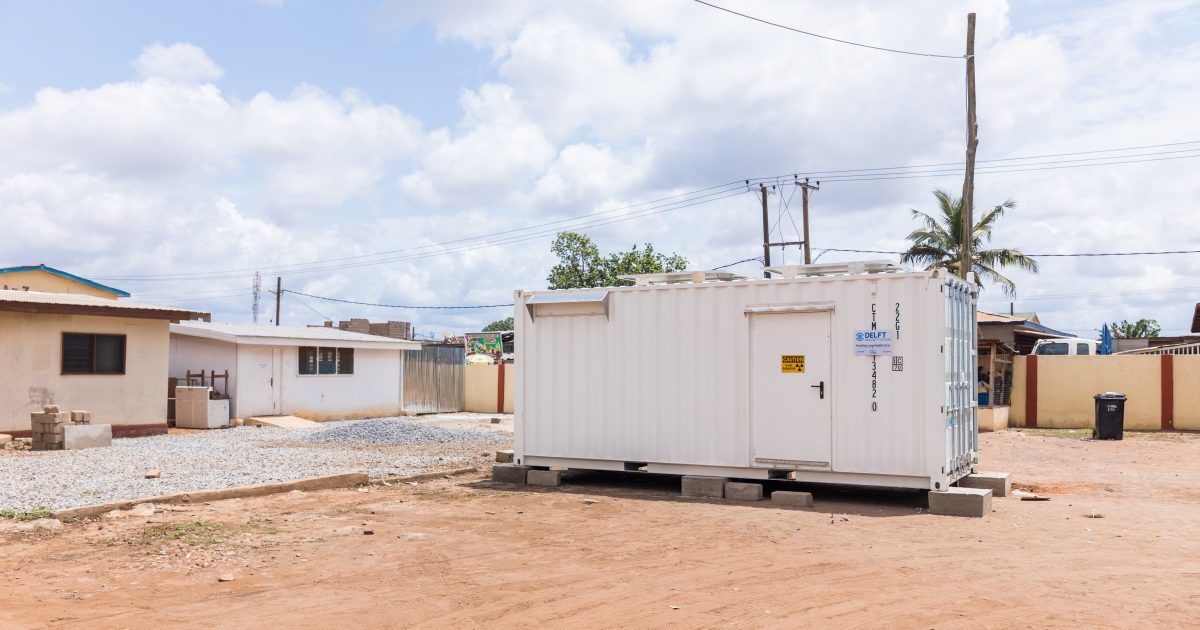 When in Ghana
In Ghana lijden naar schatting 4 keer zoveel mensen aan tbc dan de officiële cijfers van de Wereldgezondheidsorganisatie aangeven. Tbc is goed te genezen, maar het opsporen ervan kost tijd en geld.
Delft Imaging Systems (DIS) en Oldelft Benelux B.V. wilden daar wat aan doen. Samen leverden wij met ORIO-financiering 52 mobiele röntgensystemen met slimme software.
De software leest de röntgenfoto's uit in 30 seconden uit en geeft aan of er wel of geen tbc-verdenking is. Daarna gaan de gegevens direct naar een centrale server in de Ghanese hoofdstad Accra. Radiologen uit het hele land kunnen de gemaakte röntgenbeelden en testresultaten opvragen en beoordelen.
Voor dit project is gebruik gemaakt vand de Easy DR. De Easy DR is (zoals de naam al aangeeft) makkelijk te installeren, in gebruik te nemen en gaat door het robuuste ontwerp erg lang mee. Door de zonnepanelen op de containers kan het apparaat de hele dag mee én zal dus niet uitvallen bij stroomuitval.