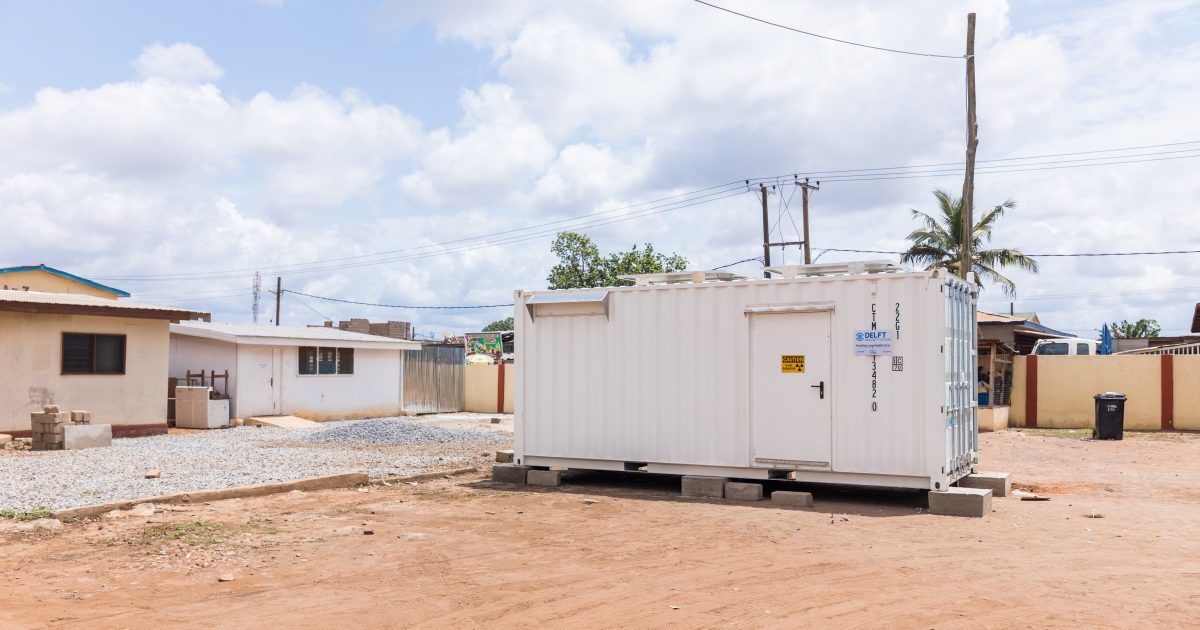 When in Ghana
In Ghana, an estimated 4 times more people suffer from TB than the official figures from the World Health Organization indicate. TB is curable, but detecting it takes time and money.
Delft Imaging Systems (DIS) and Oldelft Benelux B.V. wanted to do something about it. Together we supplied 52 mobile X-ray systems with smart software with ORIO financing.
The software reads the X-rays in 30 seconds and indicates whether or not there is a suspicion of TB. The data is then sent directly to a central server in the Ghanaian capital Accra. Radiologists from all over the country can request and review X-ray images and test results.
The Easy DR was used for this project. The Easy DR is (as the name implies) easy to install, use and has a very long life due to its robust design. Thanks to the solar panels on the containers, the device can last all day and will therefore not fail in the event of a power failure.