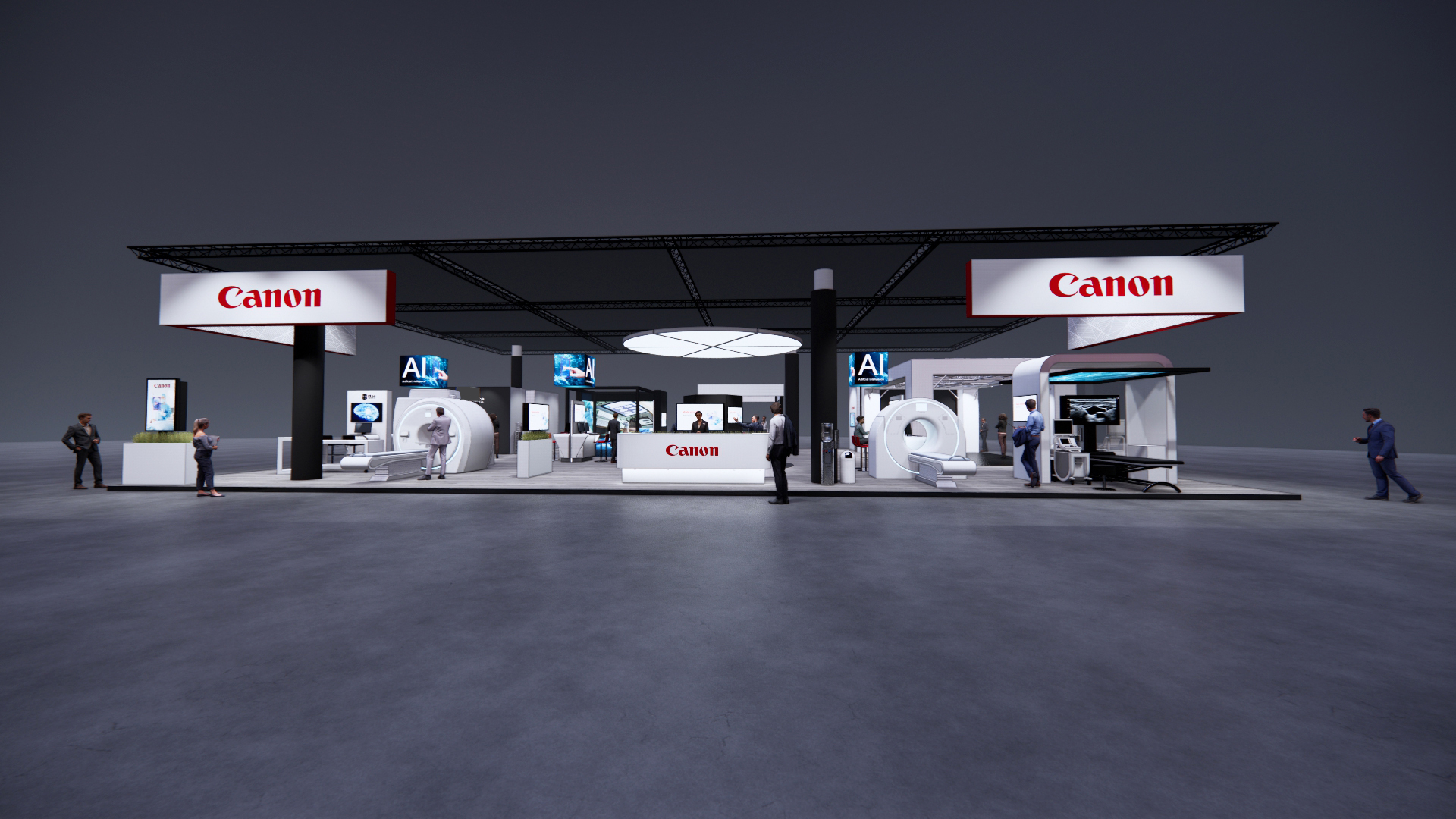 Meet us at the ECR Summer Edition | July 13-17, 2022, Vienna
After almost three years of waiting, we can finally return to the ECR in Vienna during the very first on-site summer edition! We can't wait to meet you all in person once again and to showcase our latest imaging innovations.
Meet us at our multi-modality booth to talk to our experts, or get the full Canon Medical Experience in our foyer where you will hear the latest from our Key Opinion Leaders.
Trauma DR Plus
The Trauma DR Plus solution will be showed in a spectacular way on the Canon Medical Systems booth. We will give you a real life emergemcy room experience.
The Trauma DR Plus is a dedicated and unique digital radiography solution for trauma departments and emergency rooms. The system can be manoeuvred around the patient quickly and easily without any need to move the patient, especially important in critical trauma situations including spinal injuries.
This system comprises a U-arm and the X-ray beam always remains centered to the image receptor so you never have to worry about misalignment. A wireless portable Canon Flat Panel Detector (FPD) provides instantaneous imaging and benefits from the integrated Automatic Exposure Control (AEC). This provides the highest possible image quality and ensures accurate and repeatable exposures with the lowest patient X-ray dose.
See you in Vienna!