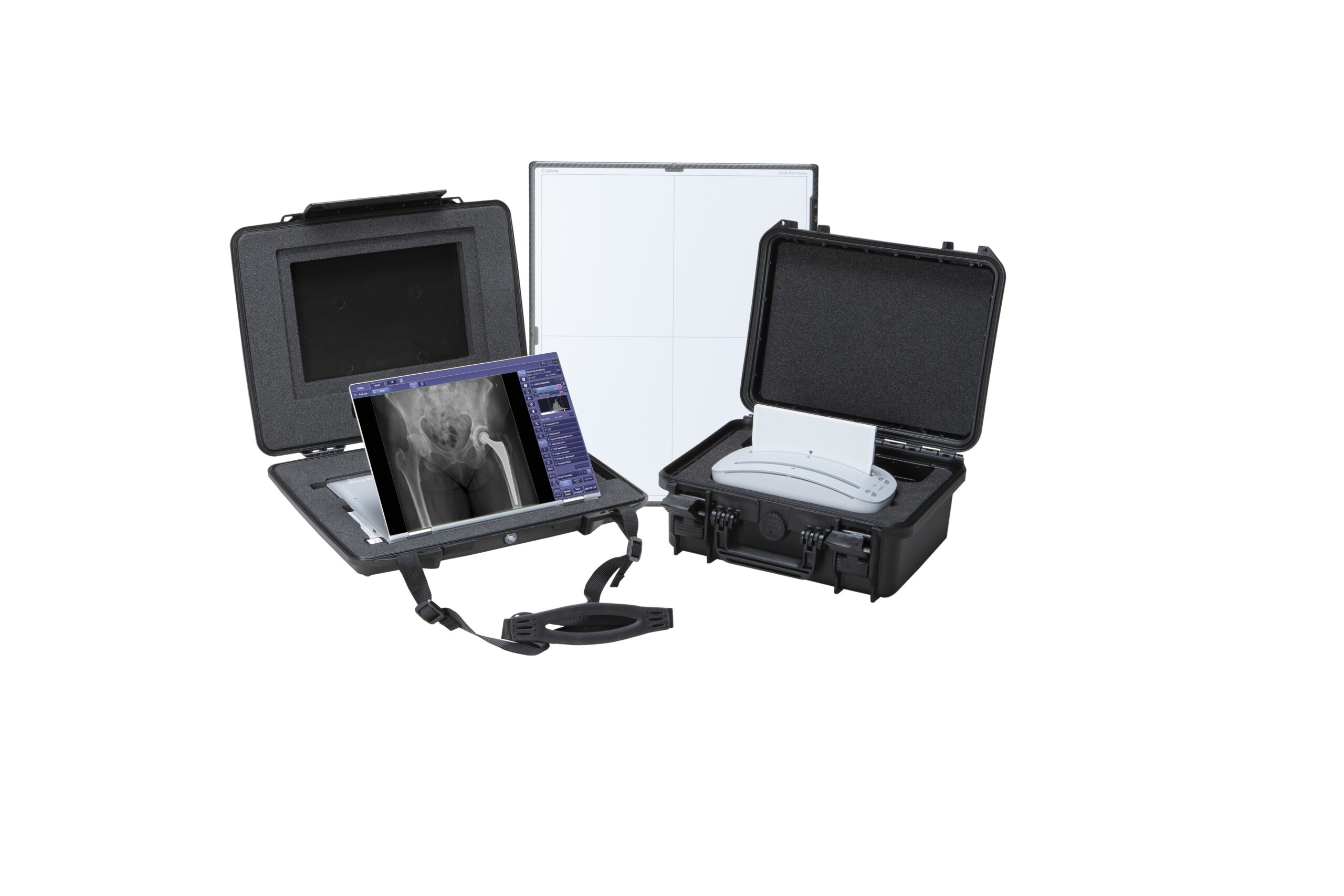 Digitale radiologie
DR Upgrade
Blaas uw bestaande apparatuur nieuw leven in; vaste, mobiele en zelfs draagbare systemen kunnen direct profiteren van Canon DR.
Er zijn slechts twee Canon DR-componenten nodig om onmiddellijke DR te bieden met een bestaand röntgensysteem. En u bent daarna niet meer gebonden aan één röntgensysteem. Canon biedt u de vrijheid om tussen systemen te wisselen; gewoon oppakken en gaan! Het is slim, lichtgewicht en batterij aangedreven.
Key Features
Draadloze verbinding tussen een werkstation of draagbare laptop met de draadloze Canon DR detectoren.
Toepasbaar op bestaande röntgenkamers en / of mobiele röntgensystemen door de compacte transportkoffers.
Belangrijkste kenmerken
Voeg eenvoudig DR toe aan elk röntgensysteem met slechts 2 lichtgewicht componenten
Geen aansluitingen of aanpassingen aan uw bestaande röntgensysteem nodig
Niet gebonden aan een röntgensysteem; gewoon oppakken en naar een andere gaan
Optie voor geïntegreerde USB DAP-meter
Optimale workflow voor dosisregistratie met de optionele USB DAP-meterintegratie wordt de dosis direct aan de DICOM toegevoegd header van de afbeelding en beschikbaar voor verdere verwerking.
Meer informatie
Wilt u meer informatie over ons of over onze producten, neem dan gerust contact met ons op. U kunt ons bereiken via onderstaande contactgegevens of uw bericht sturen via het contactformulier.