Accessories
Thorax Medical Chair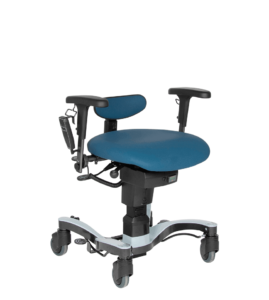 The Thorax Medical Chair is a Patient chair designed for thoracic X-rays, where the patient must be stabilised to obtain correct images.
Lockable seat rotation (45°/90° right and left) and fold-down armrests allow easy access to capture X-ray images from multiple angles. The patient is placed at the apparatus and the armrests are folded down.
Armrests and backrests can be adjusted low to provide optimal whole thorax images
Seat height can be adjusted for exact patient positioning
Foot pedal locking system and electronic handset height adjustment ensure optimal ergonomic working positions for your staff
Patient transfers are made easier because armrests can be folded down
Patients can be quickly and securely seated and the chair base locked for effective adaptation to medical devices
Gliding wheels make it easy to move the chair and position the patient on all floor types
More Information
Would you like more information about us or about our products, feel free to contact us. You can reach us using the contactdetails below or send your message via the contactform.