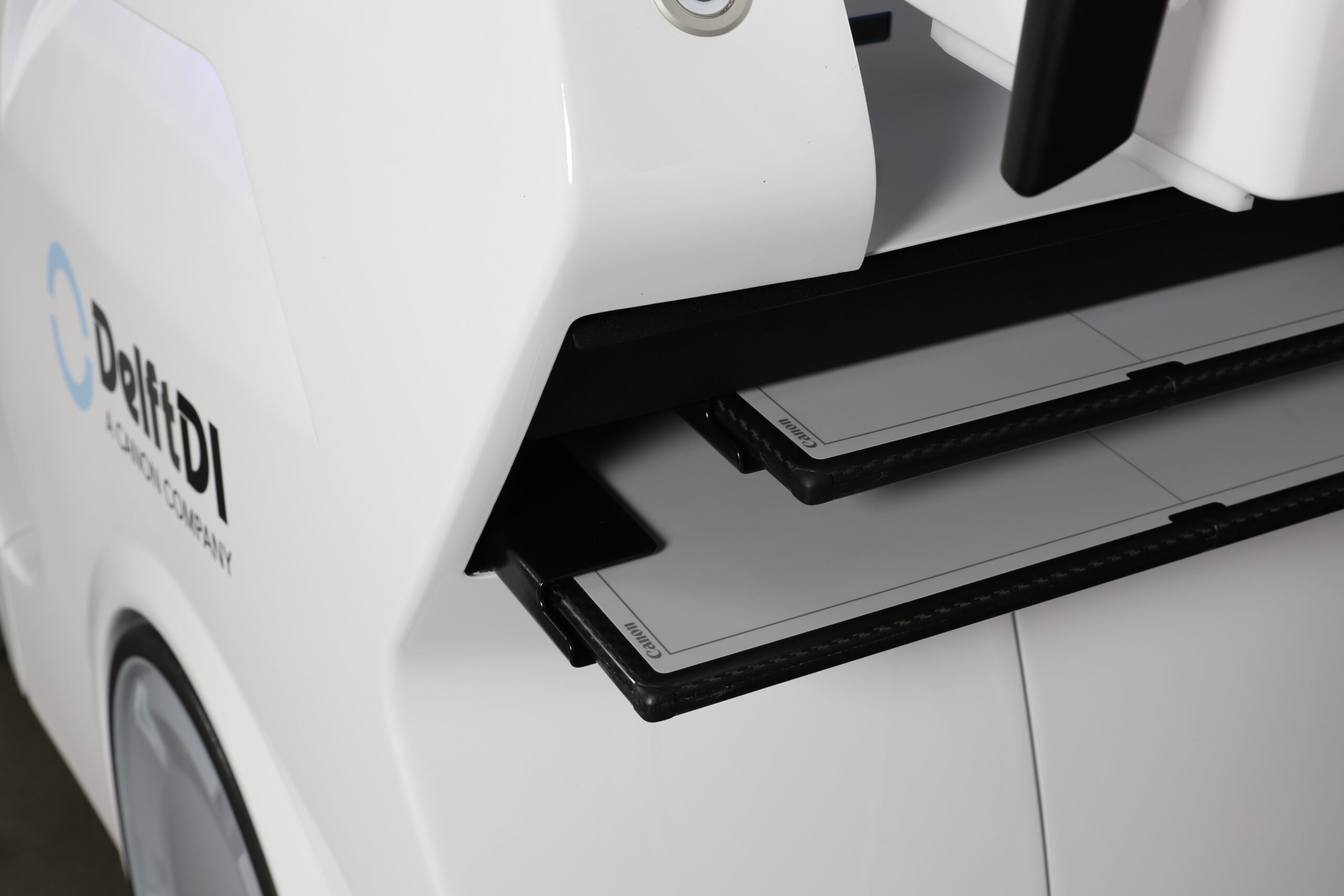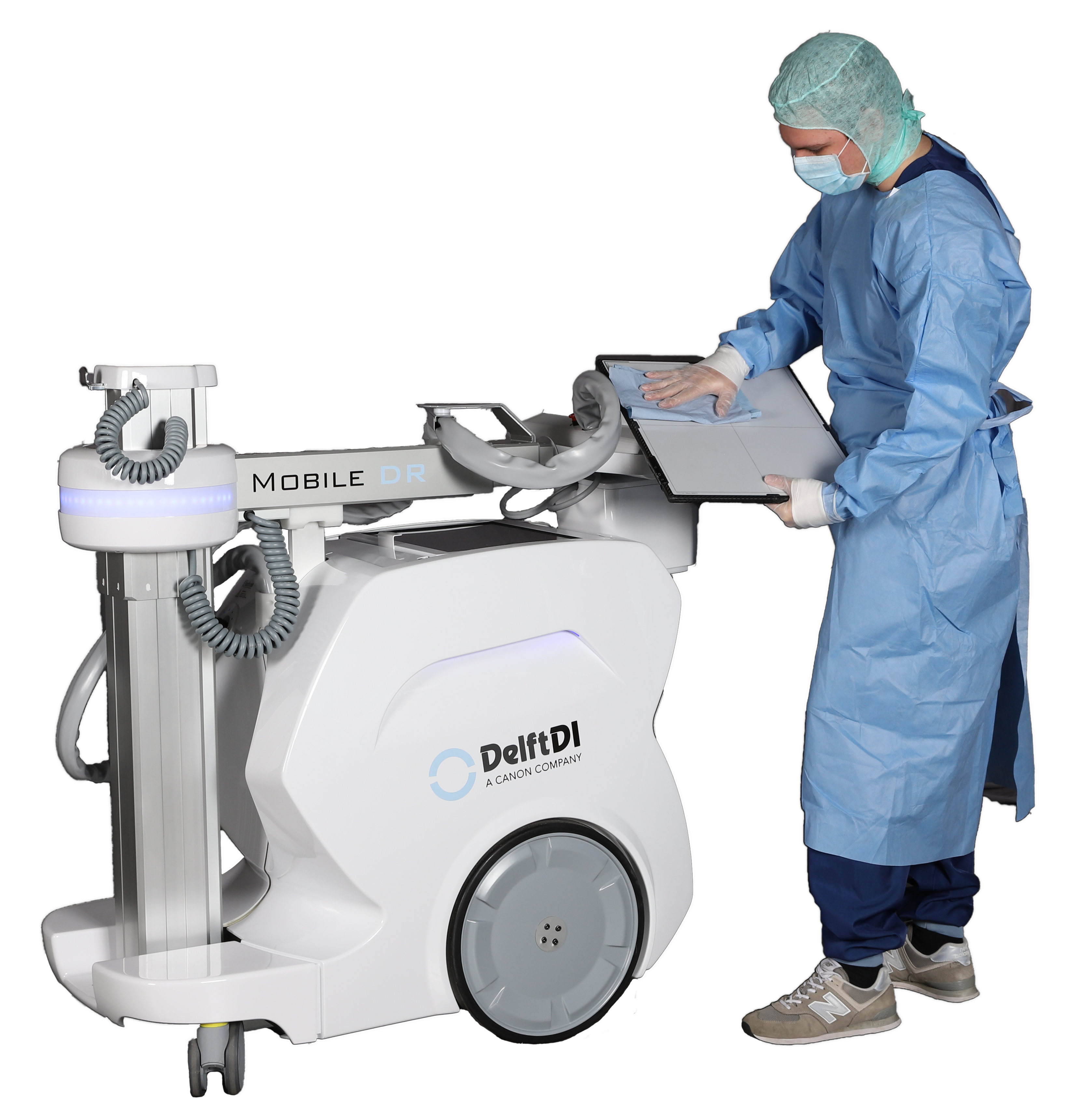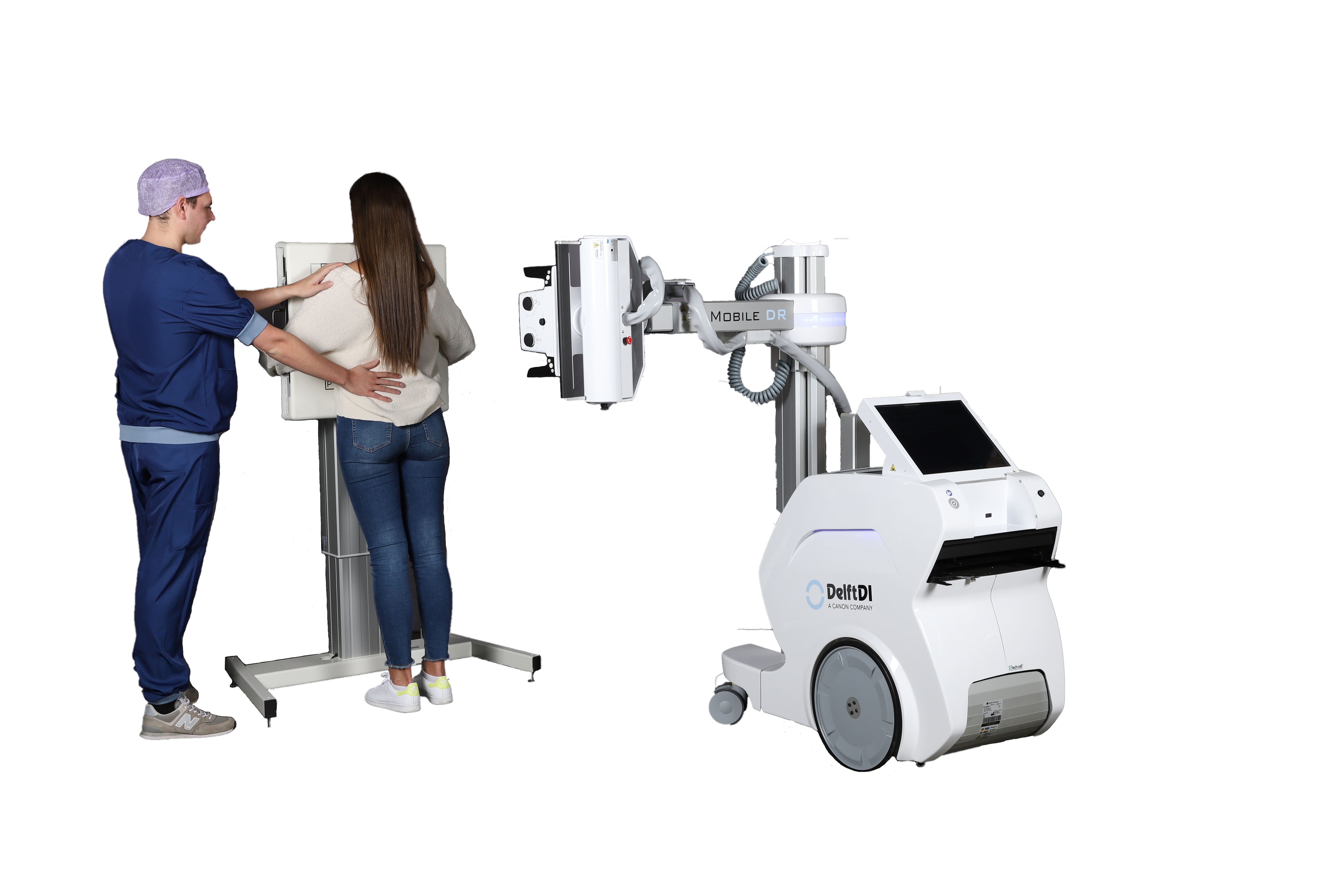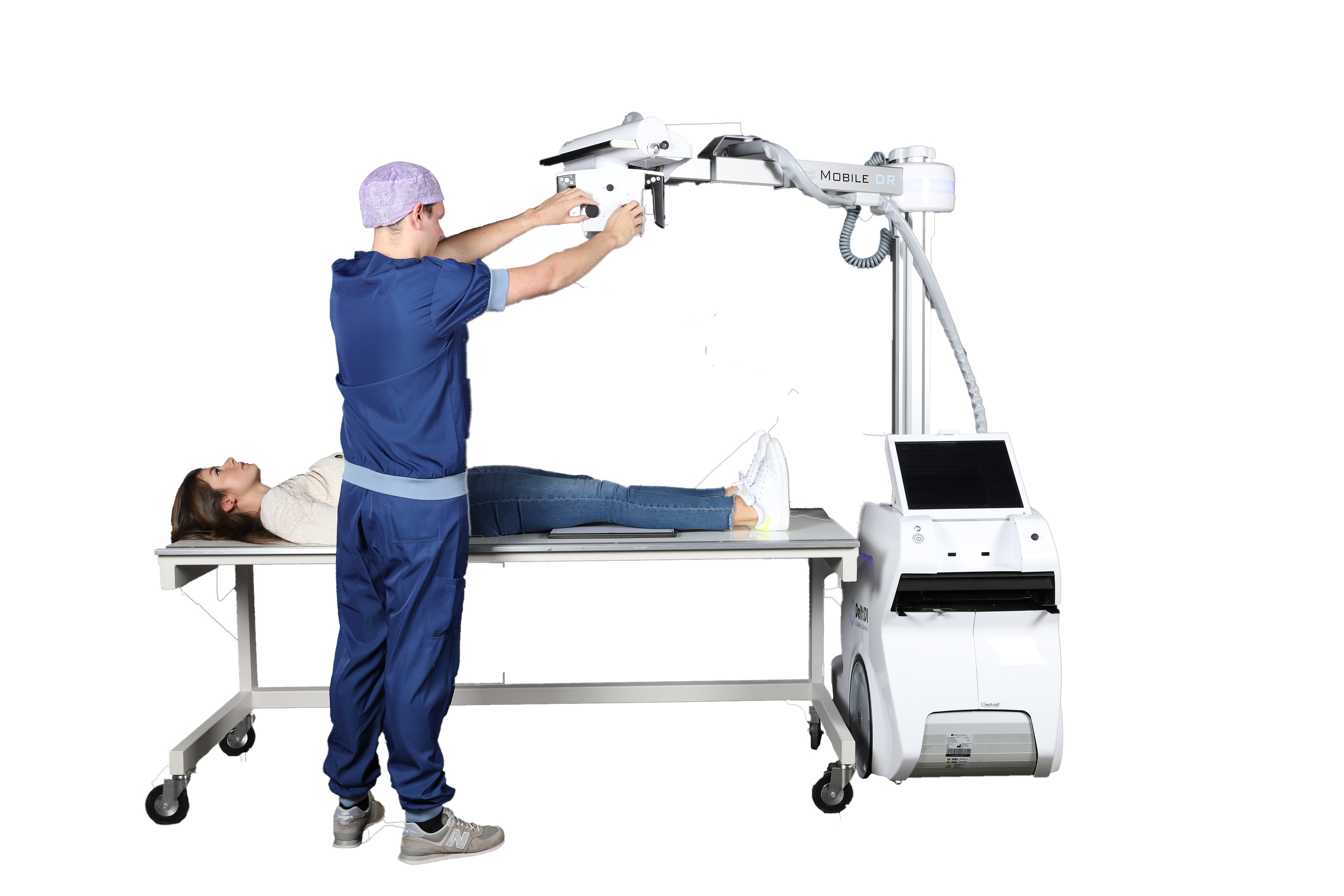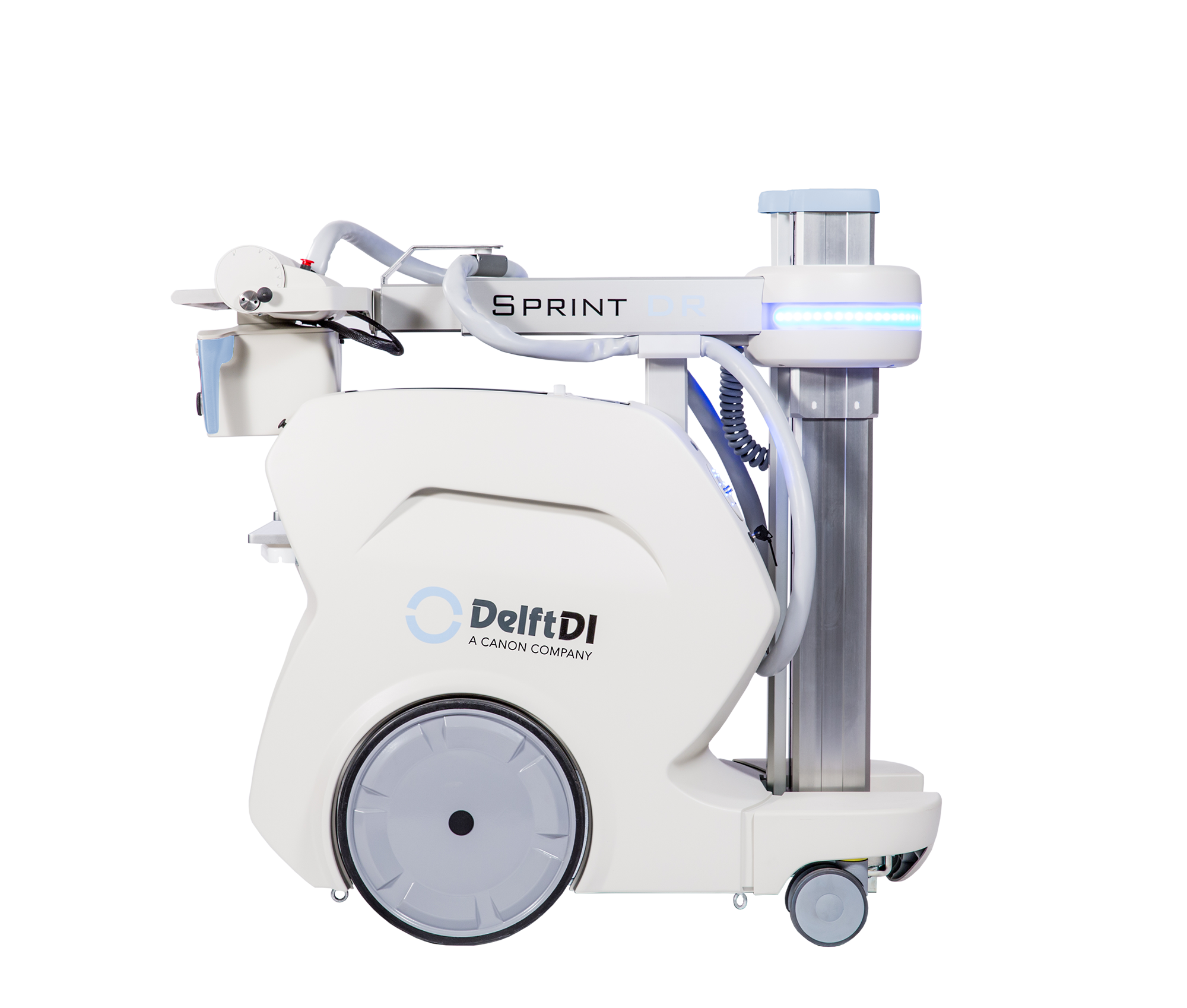 Mobile Solutions
Mobile DR
The latest Mobile DR is the future of mobile imaging. A lightweight, clear view for you and a uniquely powerful battery ensures a carefree working day and offers flexibility in business operations.
Mobile DR specificaties
> specificatie 1
> specificatie 3
> specificatie 2
> specificatie 11
> specificatie 4
> specificatie 5
Key Features
Key Features
Compact and light – Because the Mobile DR is so light and compact, it is very easy to maneuver.
X-tech cell technology – The advanced new battery technology delivers exceptional power and longevity. The battery also recharges very quickly. You can perform a full working day with one charge.
Clear sight – The collapsible column provides clear sight while moving the system.
LED indicator – The color of the LED lighting indicates what current status the system is in.
Canon DR – The detectors are waterproof, ultra-lightweight and have integrated handles. The detectors are interchangeable between the different modalities for a uniform workflow and optimal efficiency.
Canon NE software – The advanced post-processing and image management capabilities, so you always get the optimal result.
More Information
Would you like more information about us or about our products, feel free to contact us. You can reach us using the contactdetails below or send your message via the contactform.