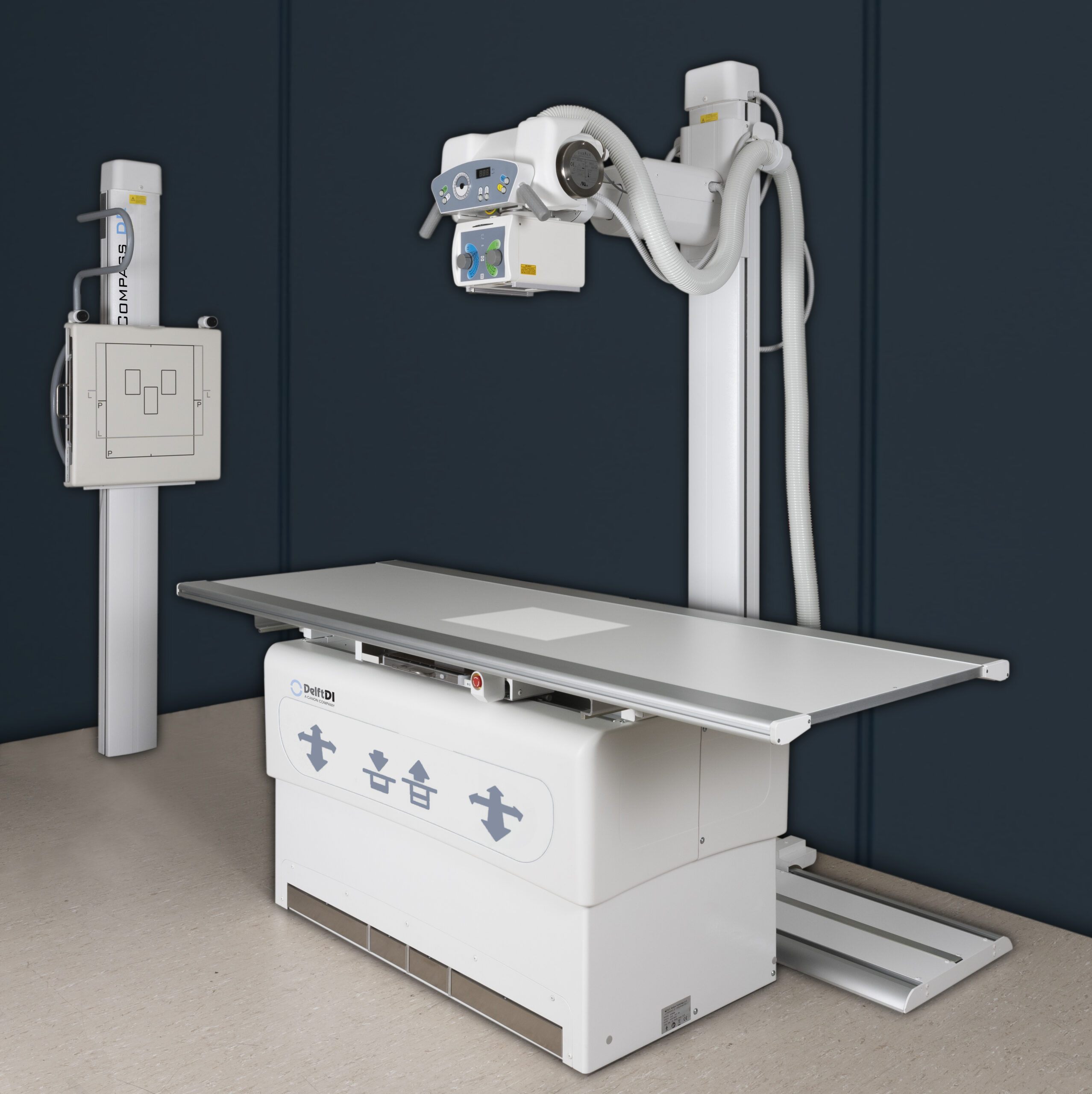 Digitale radiologie
Compass DR
Kleine ruimte, maar toch de wens voor een allesomvattende oplossing? De Compass DR biedt u een allround buckykamer in de kleinst mogelijke ruimtes zonder functionaliteitsverlies.
Key Features
DR-systeem op instapniveau.
Eenvoudige installatie – geen plafond installatie nodig.
Hoge efficiëntie met RIS geïntegreerde workflow.
Canon DR – De detectoren zijn waterproof, ultralicht in gewicht en hebben geïntegreerde handvaten. De detectoren zijn onderling uitwisselbaar tussen de verschillende modaliteiten voor een uniforme workflow en optimale efficiëntie.
Canon NE-software – Met geavanceerde mogelijkheden voor de nabewerking en beeldbeheer, zodat u altijd het optimale resultaat krijgt.
Meer informatie
Wilt u meer informatie over ons of over onze producten, neem dan gerust contact met ons op. U kunt ons bereiken via onderstaande contactgegevens of uw bericht sturen via het contactformulier.