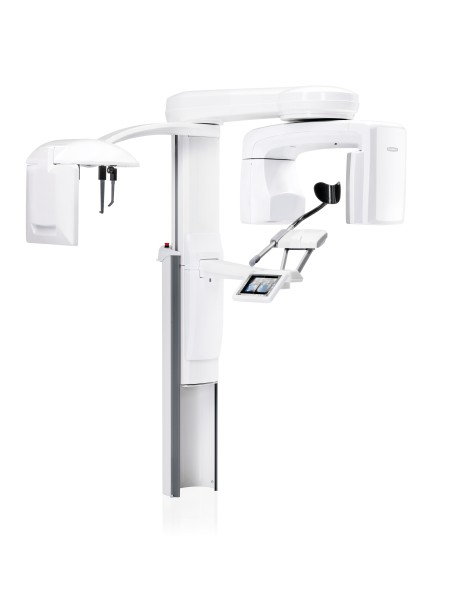 Kaakchirurgie
3D Imaging / Cone Beam CT
Planmeca Viso G5 / G7 s is ontworpen om volledige informatie over het gebit tot in het kleinste detail te verkrijgen. De 3D-unit is een slimme keuze voor diegenen die de wereld van CBCT-beeldvorming willen betreden.
Key Features
De Viso is ontworpen met de nadruk op bruikbaarheid en patiëntcomfort
Automatische correctie op bewegingsartefacten van patiënten
De kleinste details worden onthuld door middel van 3-beelden
Ultra Low Dose is een beeldvormingsprotocol voor optimale beeldkwaliteit met een zo laag mogelijke stralingsdosis
Door de SCARA-beeldarm wordt elk bewegingspatroon nauwkeurig vastgelegd
Meer informatie
Wilt u meer informatie over ons of over onze producten, neem dan gerust contact met ons op. U kunt ons bereiken via onderstaande contactgegevens of uw bericht sturen via het contactformulier.