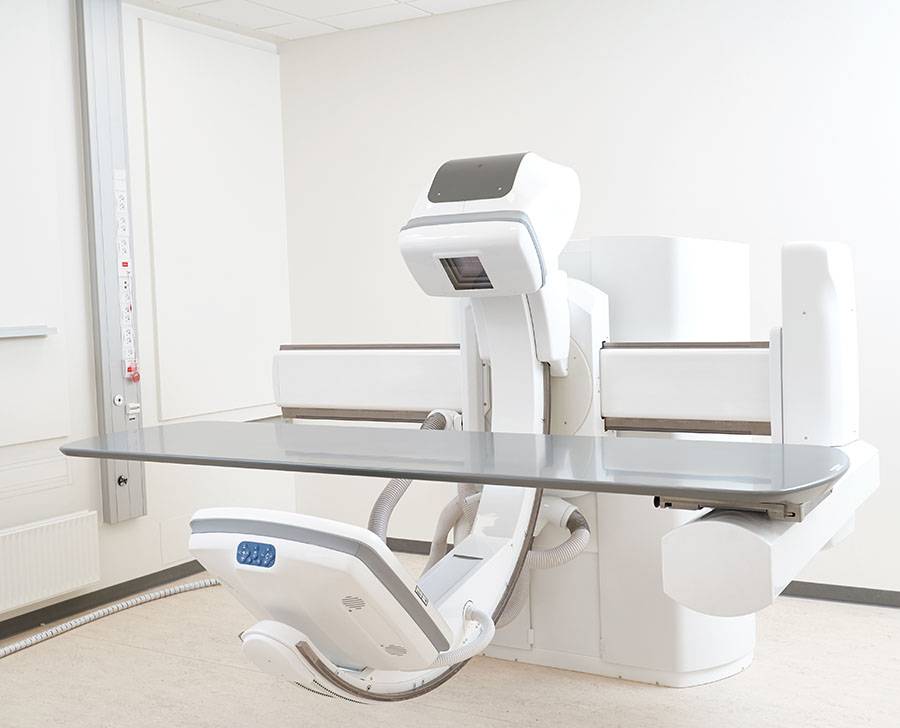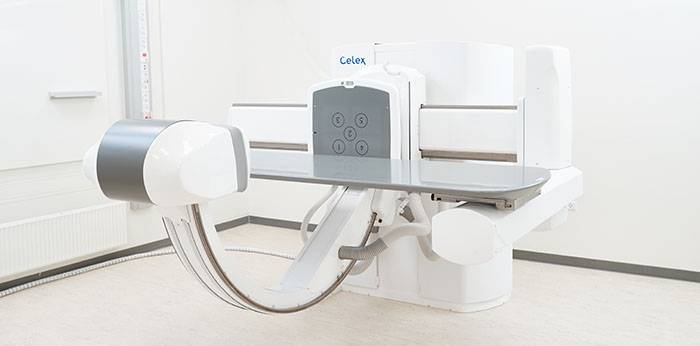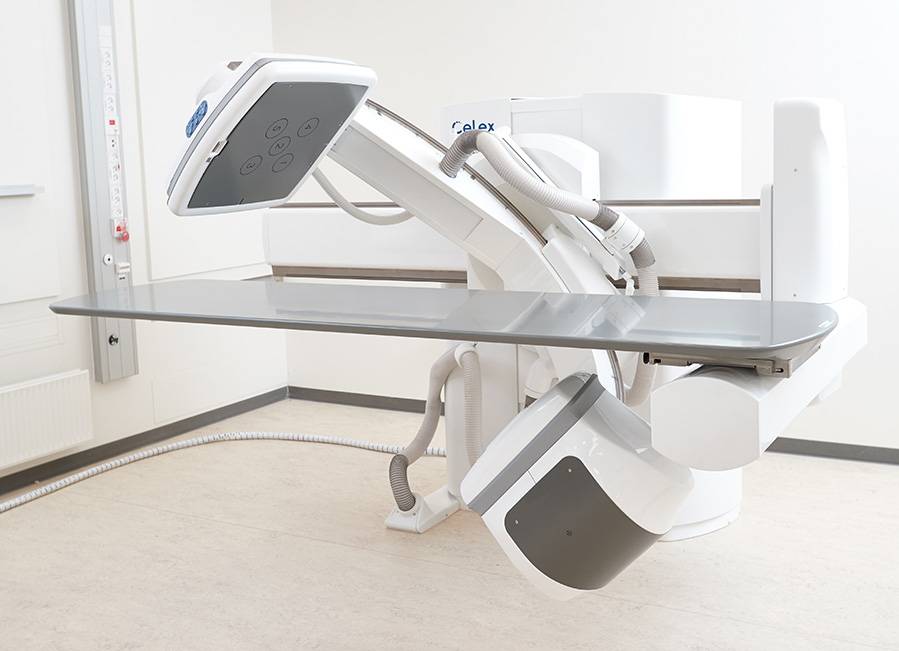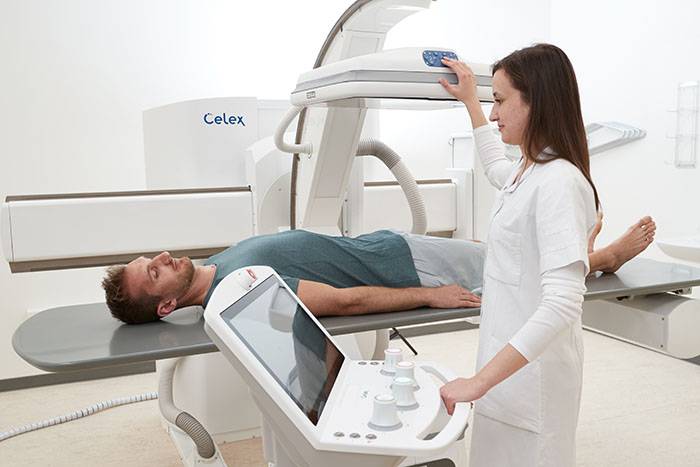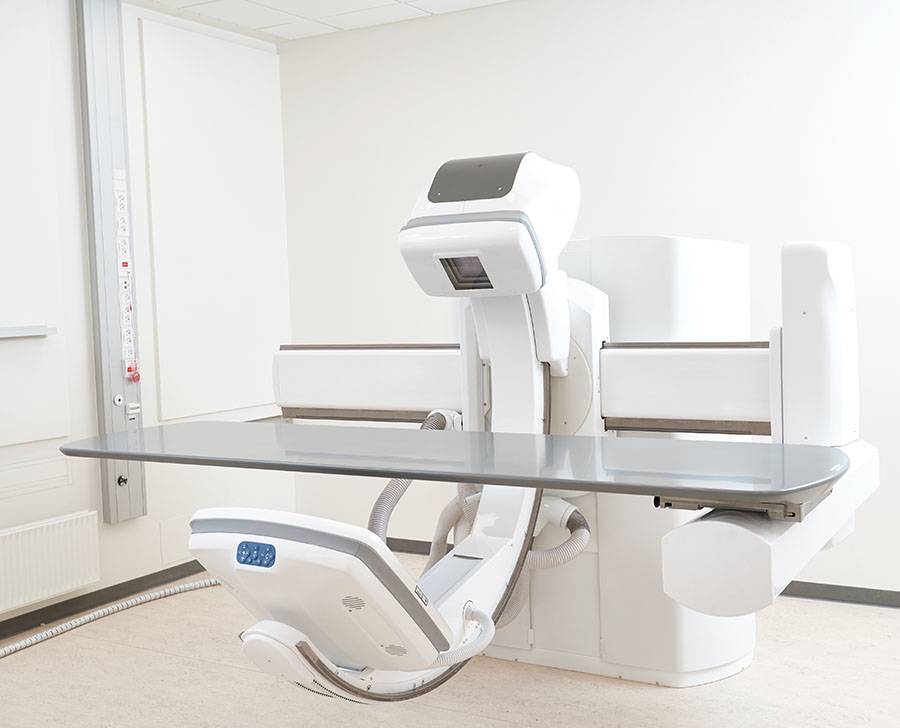 Fluoroscopy
Celex
Would you like to have a multipurpose fluoroscopy system even with minimal installation space with a detachable table? Even hybrid imaging is possible with the Celex.
The Celex can perform a wide range of procedures from: universal radiography, serial and fluoroscopic X-rays.
Key Features
Smooth and silent, even at high speed!
Easy choice of multi-beam projections, reducing the need to move the patient during the procedure.
Save and restore any position (permanent or on-the-fly)
Best-in-class SID at 150cm
Maximum table width of 70 cm and a load capacity of 300 kg
User-friendly due to the removable table top to provide space for patients in, for example, a wheelchair
More Information
Would you like more information about us or about our products, feel free to contact us. You can reach us using the contactdetails below or send your message via the contactform.